Kingdom Now or Later, mans plan or Gods?
Bethel or Ichabod? What is really going on at Bethel church?
Our foundation- When the gospel is not Gods doctrine
4 supernatural tales from William Branham
The Inclusive universal counterfeit god[s]
The Gospel- what it is and is not
Roman Catholicism today, Semper Idem - Always the Same?
The god's of the nations - the God of Israel
State of the world - State of the church
The life, teachings and legacy of William Branham
Rick Warren's Panacea: A fig leaf P.E.A.C.E Plan
True confessions of a word faith teacher - Joyce Meyer
Joel Osteen- the Smile of Deception
The Last days, Islam & Israel conflict of the Ages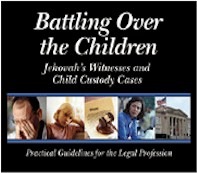 F

Watch the video on youtube-

Downloadable witnessing tracts
Articles we recommend on certain subjects
Contact ustby email

Let Us Reason ministries began officially in 1994 and has been on the world wide web since 1997

Support Israel Genesis12:1-3; Psalm122:6