The Seeker Friendly/ Purpose Driven church Movement 2 hrs. long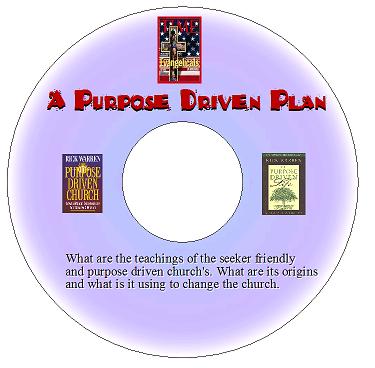 This video is filled with information on what the seeker friendly church model is and proves why it is wrong. What is it origins and why has it changed the church. Who does Rick Warren quote in the Purpose Driven Life, his philosophy of ministry and means to bring about change. The Hegelian dialectic is explained (diaprax) so one can identify its working in various aspects of our culture and church.
This is a good video to teach classes with and introduce them to why these ideas introduced are not Biblically based. Also a good video to give to those involved and have them think deeper on the subjects.
In USA
$ 18 includes shipping
Overseas $24