For printing our articles please copy the web page by highlighting the text first - then click copy in the browser- paste the article into a word program on your computer. When the text is transferred into word, click to save or print.
The Smile of Deception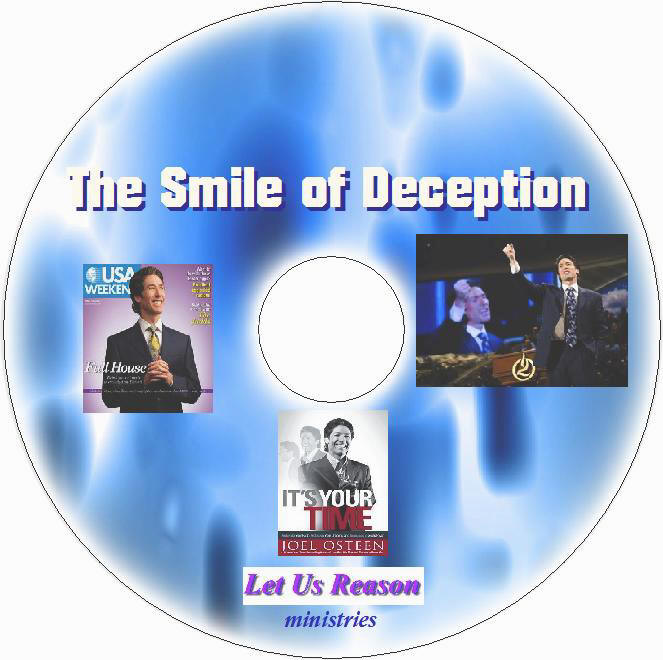 What are Joel Osteen's beliefs based on, what has made him one of the most watched and popular TV preachers? Because of peoples lack of discernment they are unable to recognize what is obviously wrong. The teachings of Joel Osteen are not only Biblically light and often out of context. Joel Osteenís open ended spiritual inclusiveness is misleading many. Osteení teaching combines positive thinking, with Kenneth Haginís positive confession with the secret. He has it based on word faith teaching that he learned from his father. His positive thinking and confession visualization techniques that are aligned with "the Secret" that Oprah promotes. He is promoting decreeing, creating by words; word faith declarations with Visualization.
All this amounts to a dangerous mix that departs from Biblical teaching into new age/mysticism. Numerous video clips with pp presentation, makes it clear what has made Lakewood the largest church in America.
length 55 minutes
USA $18.00
Overseas $20.00