Evangelism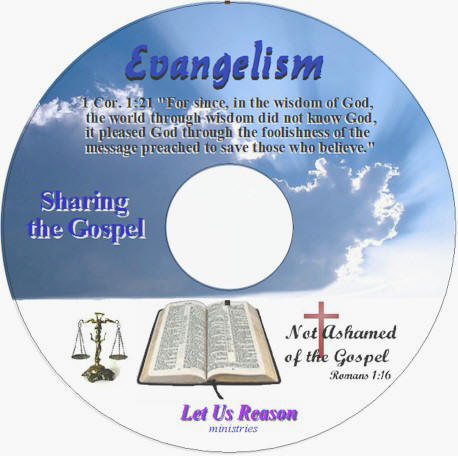 Why evangelize? Because people are perishing without Christ. But how do we let them know? There are do's and don't to witnessing. Beginning and ending conversations to be more effective.
We may not all be evangelists, but we are all to give the gospel when the opportunity presents itself. Are we prepared to speak? Eph. 6:15: "and having shod your feet with the preparation of the gospel of peace." Get prepared, know what you are talking about to be effective in your witnessing.
A 2 part overview on the principles and topics needed to effectively witness to atheists, other religions and cults at your door. Comes with outline for notes (sent by email).
DVD video is nearly 120 minutes long. Pt.1 The why, what and how of evangelism; p2 apologetics in evangelism.
USA includes shipping $15.50
Overseas (England, Australia Canada etc.) includes shipping $18.00