DVD on The Life, teachings and Legacy of William Branham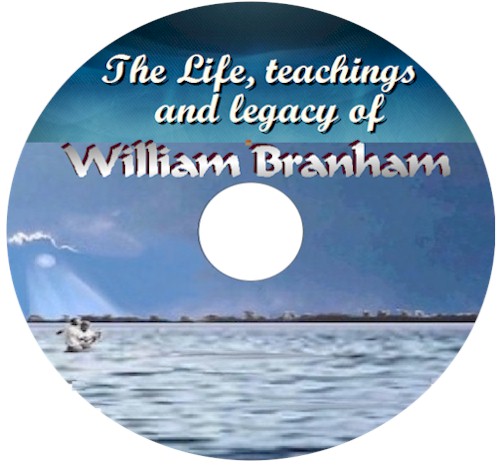 One cannot understand the modern miracle revivals or healing crusades of Benny Hinn, Rodney Browne (laughter), Toronto, Brownsville, or Todd Bentley without referring to the healing revivals of the 40ís-50ís.that were steered and popularized by William Branham. Nearly all the practices of today's apostles, Prophets, healers, faith ministries, are being copied. Visits by angels and the Lord Jesus, words of knowledge (telling people where people live and secrets of their lives), new revelations were all part of William Branhamís ministry operation. One can trace portions of the revivals in our modern era back to him. The Latter Rain teachings began by Branham and spread to so many.
Branham believed he was born with a personal angel that was a gift. But he did not think of it as such until he was converted and went to church. This gave him an answer to a disembodied voice (spirit) that accompanied him from birth and instructed him through life, telling him future events and diagnosing peoples diseases.
The video is filled with audio and video on crucial teachings of Branham (and others that admire him) that show that his angel was in charge of the supernatural taking place.
Understanding Branham's ministry in the 40'sand 5o's is key to our day. Once we know about Branham we can identify the strange teachings and practices taking place from the new apostles and prophets trying to bring their mystical (Latter Rain) revival in the church today. (you can read our articles on Branham in the Latter rain section).
DVD is one hour and 15 minutes long
USA
$20.00 includes shipping
Overseas
$22.00