The Audacity of the Lakeland Revival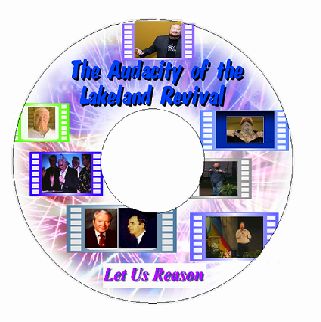 Why did the Lakeland outpouring fail? Can Lakeland be refuted as a real revival, or another of false revival. This video documents the teachings, exposes the fabricated supernaturalism that was taught to the youth as real biblical experiences. Numerous clips from its broadcasts on youtube prove the unsound doctrine that made this a Toronto repeat.
You will hear the false prophets of the new apostolic movement lift up Bentley to introduce a new move of the Spirit and prophesy his success. You will learn of the spiritual agenda these men hold behind this revival (Latter Rain theology). This video will help you show why Toronto style revivals are not sent from God nor approved by Him. We can then immune ourselves and our loved ones from other false revivals that will certainly come again.
Over 2 hours
USA only $22.00 shipping included
Foreign (Overseas) $24.00