An Examination of the Watchtower and the Jehovah's Witnesses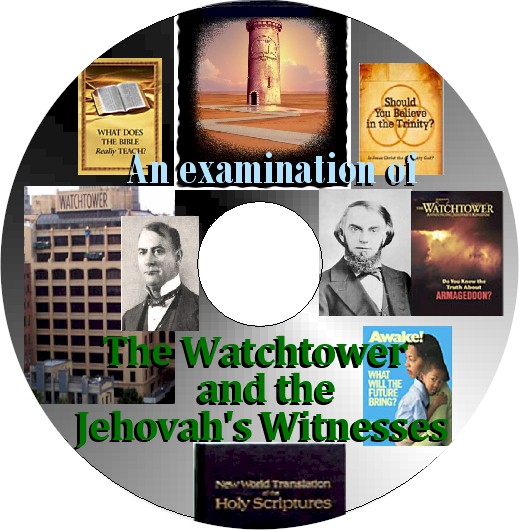 An hour long lecture with nearly 60 power point pictures and quotes that goes through the Jehovah's Witnesses history and teachings.
This is a good overall introduction and exposure to what the Watchtower teaches and what the Jehovah's Witnesses believe. Topics covered are the Watchtower headquarters in NY and their publications, membership and growth, The name Jehovah, the False teachings and prophecies of Russell and Rutherford, the teaching of the 144,000- heavenly class and earthly class, 144,000, dual gods of John 1:1, the resurrection. Witnessing refutes are incorporated throughout the DVD. Free tracts are included for witnessing.
approximately 1hr. long
USA $14.00 includes first class shipping
Foreign 19.00 includes shipping overseas