State of the World State of the Church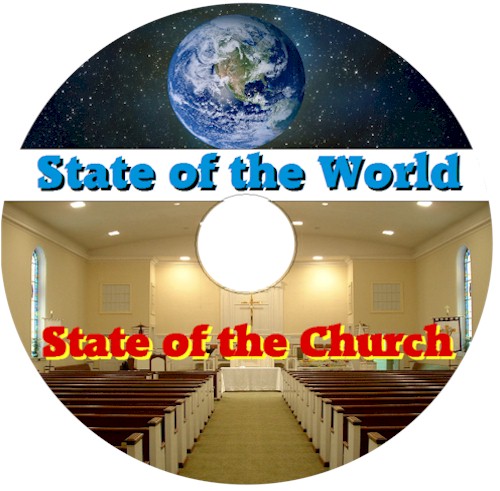 The world wants tolerance instead of war. The world is uniting politically and religiously and the same influence has come over the church. As the last days move ahead, we can see what is developing. Are we keeping the unity of the faith or aligning with others not of the faith.
This DVD teaching has an accompanying power point presentation with numerous video clips showing where the church began to falter in our modern time: why and by whose influence. Ecumenical leaders are bringing the church into unity with Catholicism and even further unity with other religions. The New Age movements also working with the goal of interfaith; to have us all believe everyone's god is the same.
Arguments used such as by Gamaliel are addressed. The sides are drawn. Either the church will influence the world or the world will influence the church. This will not only be educational but an encouragement for those who test the spirits and want to defend the truth.
nearly 1 hour long
$13.00 US includes shipping
$15.50 foreign/ overseas