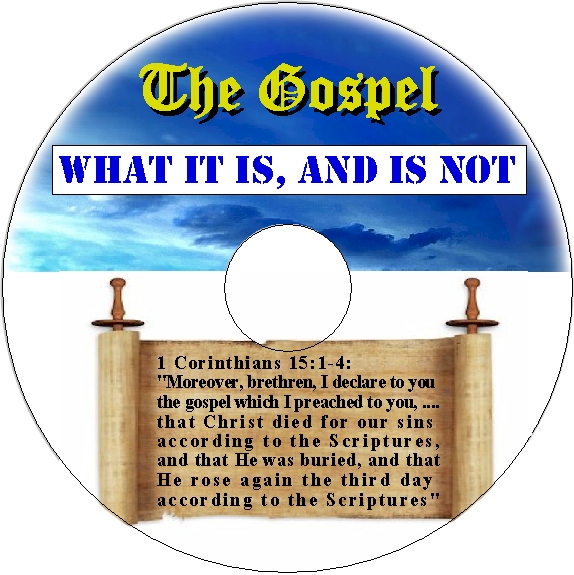 The Gospel
What it is, and is not
This DVD is a foundational teaching for all believers, new or old. Those who want to learn why God established the continuum of animal blood sacrifices that culminated in Jesus Christ the savior.
The DVD covers the rudimentary gospel in the Old Testament, Cain and Abel, Noah, Abraham, Moses and the fulfillment of the Passover lamb in Jesus Christ. Apologetic Answers are given to those who add to the gospel by using works from the old Testament laws and baptism. It will help you understand the differences of law and grace. The Old testament laws, the Sabbath, and baptism are seen as works. This will give you better understanding of the cults who claim Christianity but do not accept the gospel of grace, which is the new covenant and instead do works.
This is a good evangelistic tool to reach those who are unsaved that do not understand the bible or the gospel message. We answer why religion, with its rituals and ceremonies and mans works do not give you any merit before God and why the gospel is the only solution to mans condition of sin.
1 hour 20 minutes long
US includes postage
$12:00
Overseas $13.00 includes postage