True Confessions of a word Faith Teacher - Joyce Meyer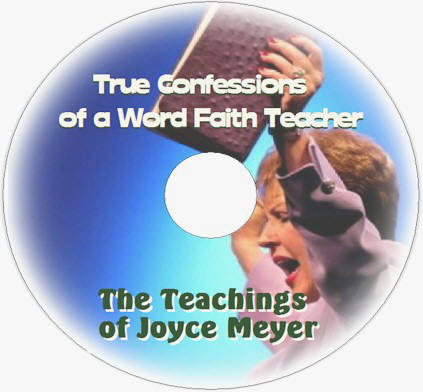 Joyce Meyer is probably the the most well paid teacher in the church. She lives an opulent lifestyle portraying her prosperity teaching to her adherents. They don't mind, they support her in this. Joyce's basis for her teaching is word faith; the teachings of Hagin and Copeland etc. It is positive confession combined with the psychology of loving oneself.
She also holds to the word faith teaching of a continued gospel payment after the cross; Jesus paid the price, completing it in hell. While many of these teachings are not often seen on TV, they are the foundation for everything else she teaches. Words have power, we can even have angels to do our bidding by our positive confession.
This video is a power point presentation with has both audio and video clips that need to be seen to know if she is teaching from the Bible as a sound, trustworthy Bible teacher.
$18.00 USA (includes shipping)
$20.00 Overseas